Sitting demurely on a side street in Brixton, The Courtesan is unlike any restaurant you've encountered. But don't let the unassuming exterior fool you. Upon entering, your senses are immediately overcome by the aroma of pillowy bao buns and pan-fried dumplings - a stark contrast from the chilly London air.
Invented in the royal courts of china, Dim Sum means 'to touch the heart'. Owner Hammant Villa Patel, pays homage to these traditions by honouring the regal origins of Dim Sum by producing an innovative menu which uses modern ingredients from around the globe. (All of Courtesan's Dim Sum is made in-house, with a focus on pure, MSG and preservative-free ingredients.) His reverence for Chinese culture is unfounded. It's seen in his dishes, his cocktails and in the way he runs his restaurant. 
Once the plates are cleared away, the real fun begins: guests are treated to a tasteful Burlesque and Opera show.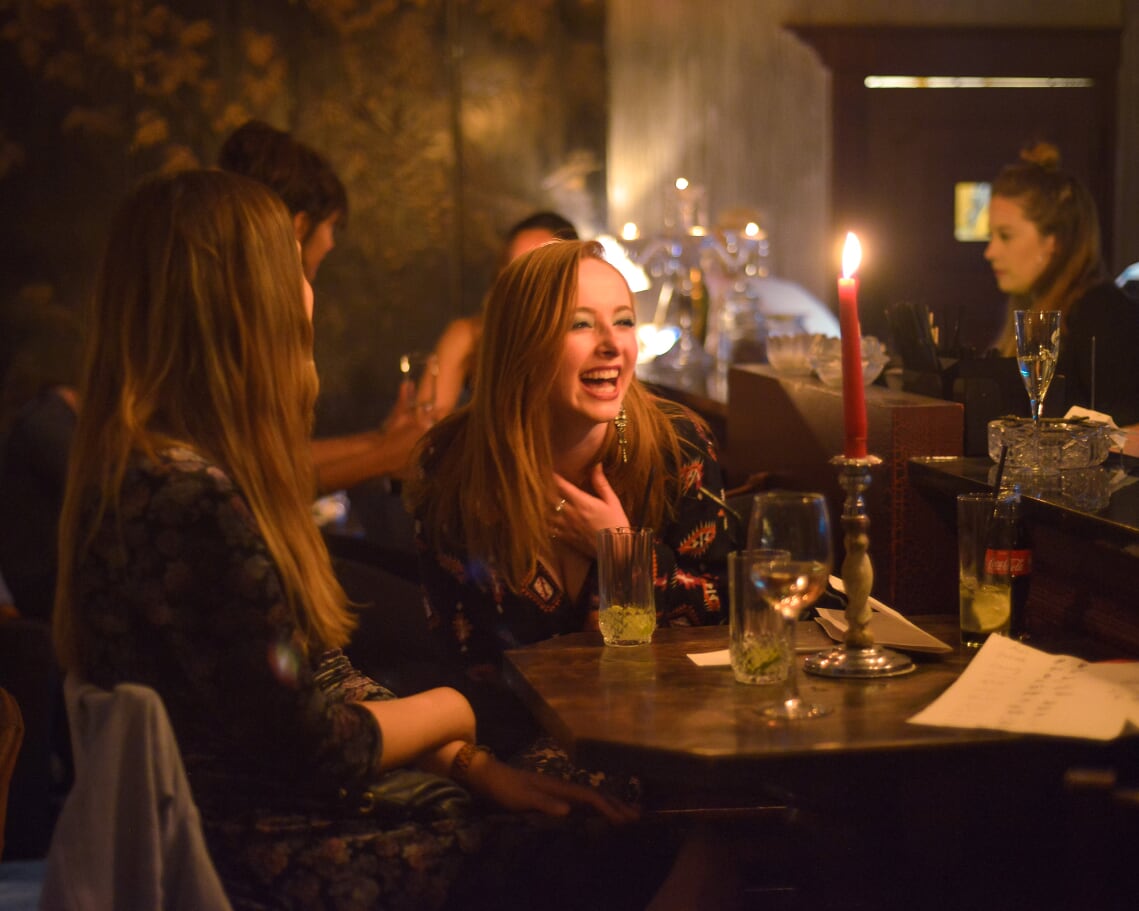 You wouldn't think someone like Hammant - so beguiled by the traditions of Ancient China - would consider implementing digital ordering technology. But Hammant is not your typical restaurateur. Prior to opening The Courtesan in 2012 he had a successful IT career. His desire to stop the 'rat race' and his passion for Chinese culture led him on a new and exciting journey.  Not coming from a restaurant background has been to Hammant's advantage - it's made him hungry for knowledge and open to implementing technology that enhances the guest experience.
Guests are actively encouraged to Order and Pay at Table - despite the abundance of friendly, attentive staff. Upon closer inspection - that's exactly why they're able to converse so freely with guests - they're not running around taking orders or payments.
When asked why he made the decision to implement Order and Pay at Table and then Click & Collect Hammant says: "We never used to do delivery. We wanted people to experience 'the court'. But we decided to take a punt at it and it worked, so we kept going. Consequently it made sense to replicate the service by offering click and collect. Ironically this coincided with the pandemic. Bizzon's software was a godsend: we were able to immediately implement click and collect – it had everything we wanted and enabled us to react quickly to changing regulations." 
Is mobile ordering here to stay?
Despite its success, some restaurateurs believe that self-service won't exist in a post-Covid world. Hammant feels differently: 'Order and Pay is here to stay. For two reasons. It is only in the last 10 years that smart phones and screens have become mainstream. This will only accelerate in the next 10. Yes, it can be difficult for the older generation but most have adapted brilliantly. 
Bizzon's ability to add imagery and descriptors to our menu item truly enhances the dining experience. Of course, it's a different user experience – people still need to acclimatise to it and gain trust, but this tech is absolutely here to stay. Just think about all the benefits! The information is quite literally at your fingertips (allergens, dietary requirements etc )  
More critically, this technology gives our guests the independence and ease to pay for their bill at the end of their meal. With digital ordering, diners don't have to sit and wait awkwardly (and usually irritably) for a waiter to bring over a card machine.'
Ante Kotarac, Bizzon Co-Founder says: ''The Courtesan are a fantastic example of an operator who quickly adapted their operational model as a result of the recurring lockdowns. As early adopters of our digital ordering system we're delighted to see how well it works in tandem with their existing service. They've avidly embraced enhancements to our software, even trialing our social retargeting functionality to increase brand awareness and encourage repeat visits."